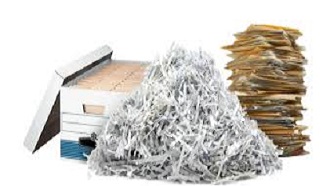 East Palestine Memorial Public Library will host a free paper shredding event in the library's rear parking lot on Saturday, September 28 from 10:00 a.m. to noon.
-Participants may bring up to five boxes or five trash bags of personal documents to be shredded on site.
-Paper clips and staples do not need to be removed from your documents. No binder clips.
-Paper only- no cardboard, newspapers or magazines, or plastic, such as three ring binders.
-Please enter the parking lot from Walnut Street.
Protect-N-Shred of Cortland, Ohio will provide the service. This program is sponsored by the Friends of the East Palestine Memorial Public Library.